Carpet Tiles
Mix and Match Tiles
Carpet tiles are original and multifunctional. They add an original, affordable touch to interior design. Carpet tiles have a simple click-together installation system that's easy for anyone to use. It really is child's play: just lay them out and cut to the right length. The only prerequisite is a level underlay.
The tiles themselves have a solid back already glued in place to save you time and money. Moreover, stained or damaged carpet tiles are easy to replace. You can even take up an existing tile arrangement and lay it out again elsewhere. Carpet tiles are remarkably popular and offer a wide range of possibilities.
Carpet tile designs
Carpet tiles give free rein to your creativity. Our range comprises printed tiles, which open up an infinite number of combinations and design possibilities. Make your choice then mix & match. The plank-, hexagonal- and square-shaped tiles in our range are made to be mixed and matched as you see fit!
Private Buildings
Carpet tiles are perfect for homes, commercial spaces and projects. They are great for playrooms, living rooms, office spaces and for defining or decorating specific areas.
Public Buildings
Carpet tiles are also perfect for enhancing commercial spaces and demarcating zones. Within the carpet tile range, we also work with contract qualities. In this way, we guarantee that carpet tiles also meet European standards for public buildings.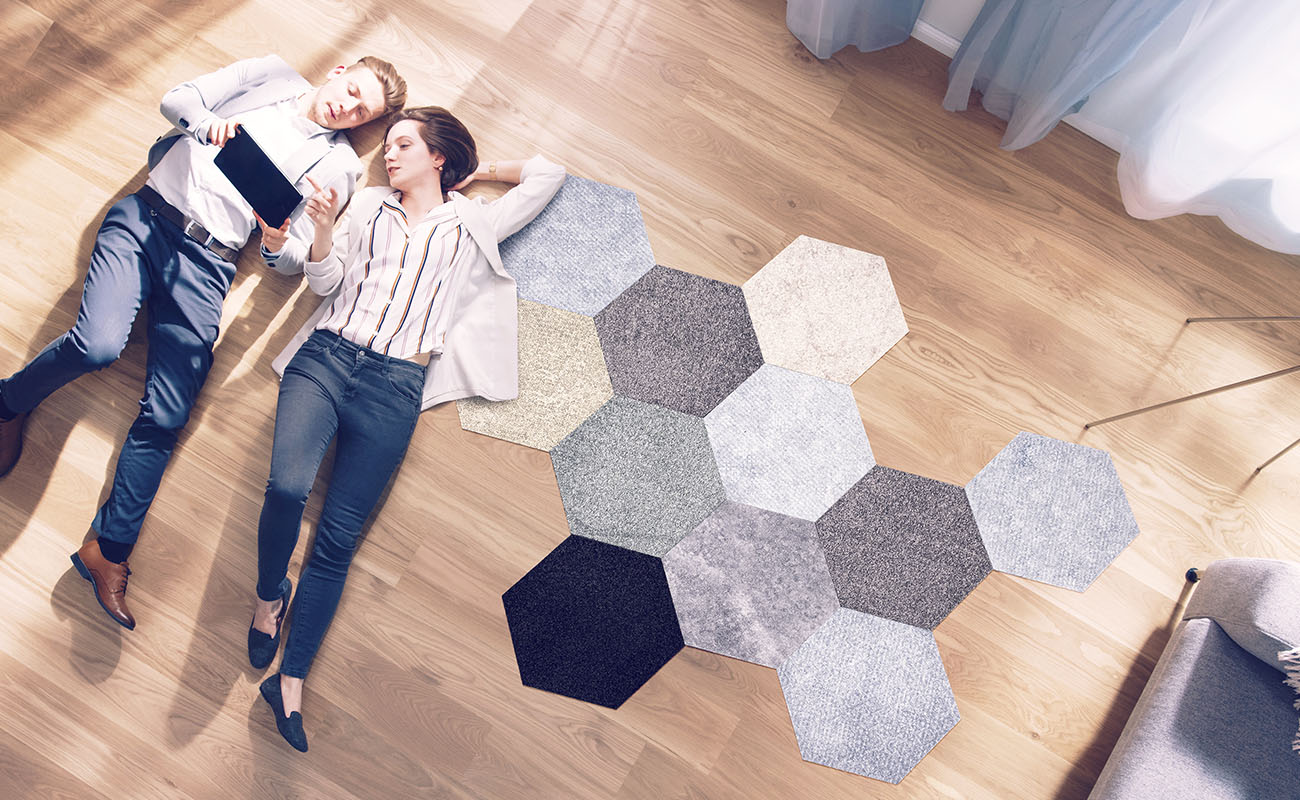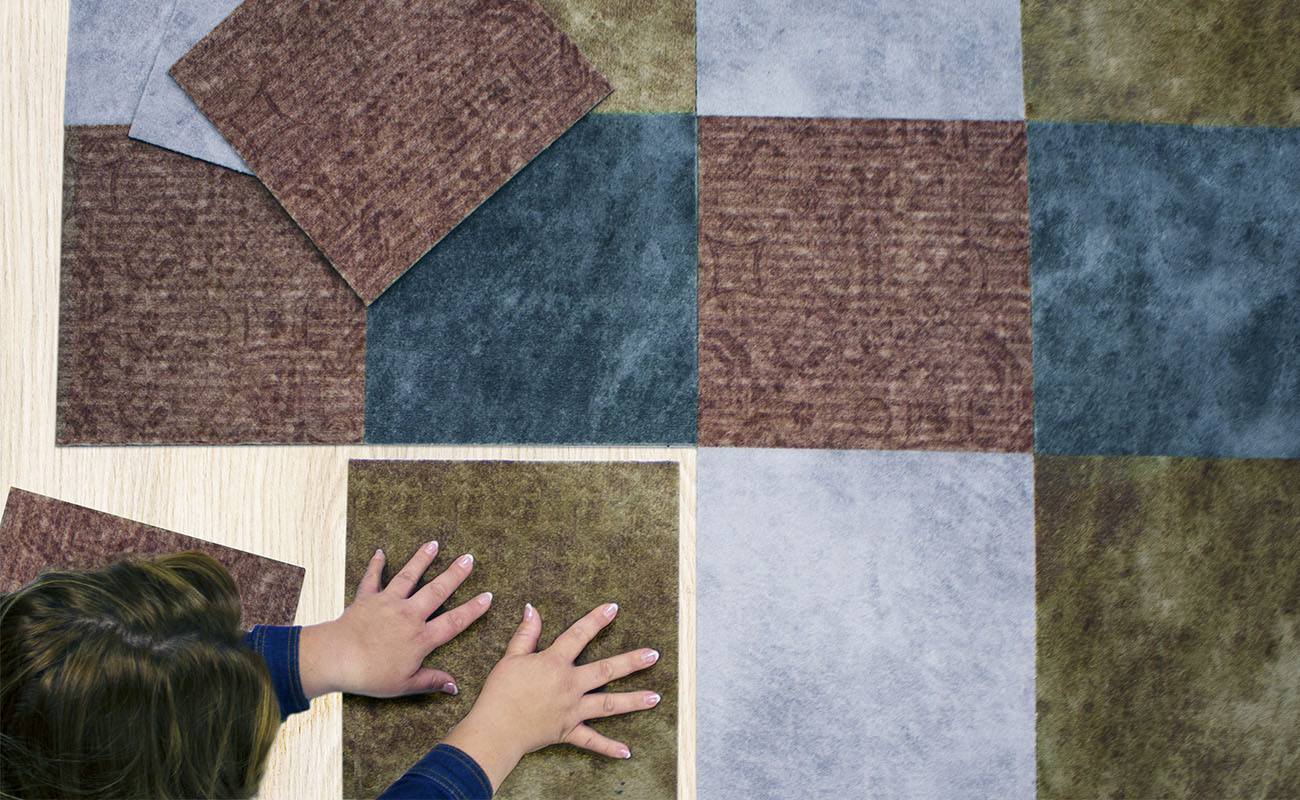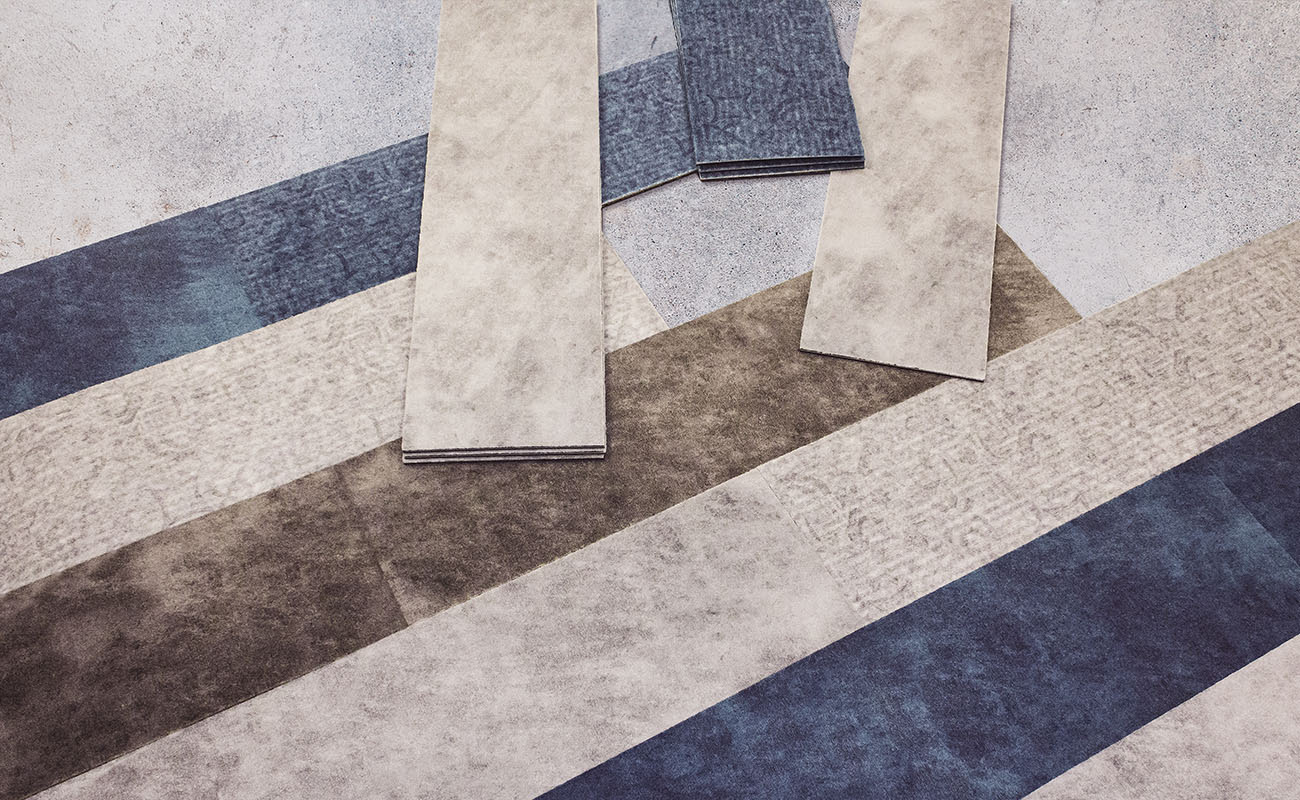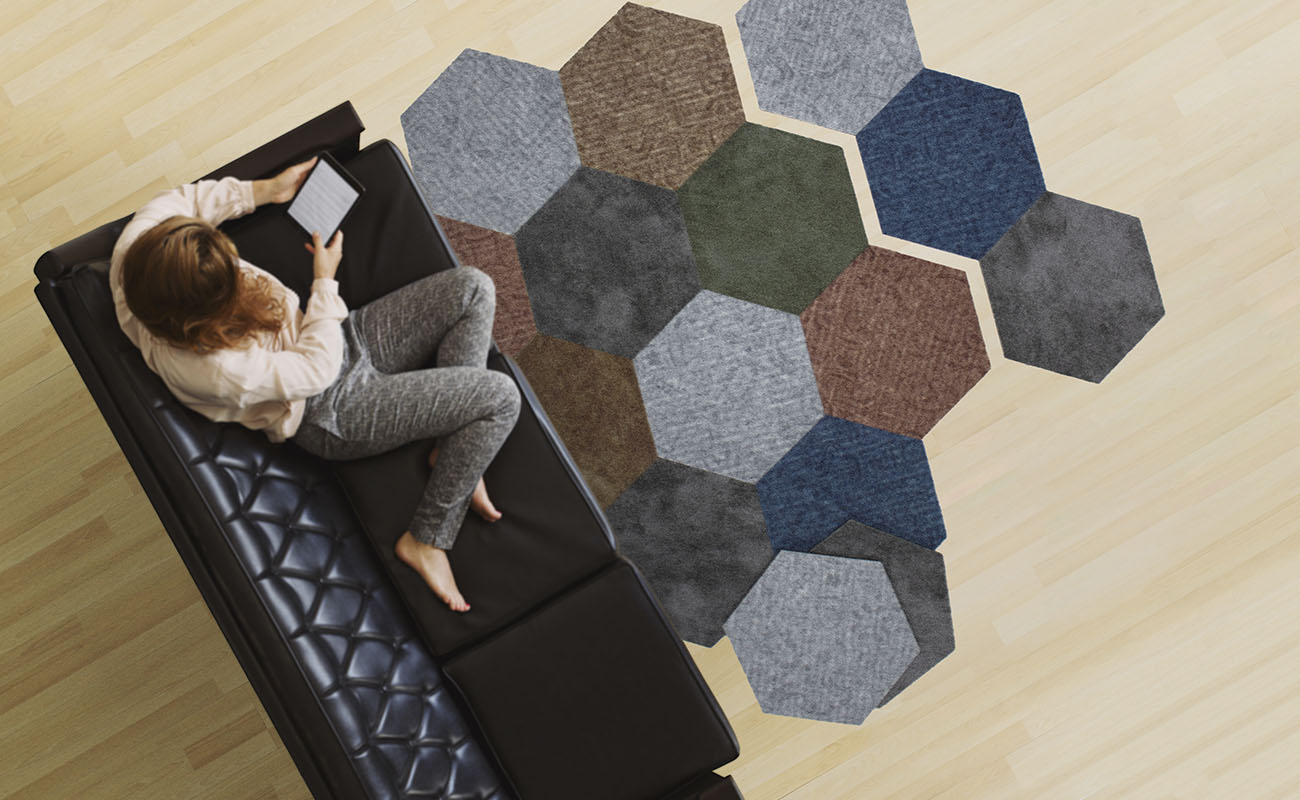 ✔ Creative possibilities: mix & match colours
✔ Increased walking comfort

✔ Certified qualities - fire safety regulations

✔ Improved acoustics

✔ Maintenance friendly

✔ Easy to transport

✔ Limited waste during installation